Free Delivery

(T&C's apply)
A concert grand piano of superlatives, provided with a fantastic sound and a perfect action.
The C. Bechstein D 282 concert grand piano is a top-class instrument. Thanks to its stupendous and beautiful sound, it's the ideal grand for large concert halls.
The C. Bechstein engineers and master piano-makers developed the D 282 model after intensive discussions with international star pianists. This legendary instrument has set new standards with its transparent voice and unparalleled richness of tonal colors. The C. Bechstein D 282 concert grand piano embodies the synthesis of the brand's legend and the demands of today's pianists for power and dynamism.
International star pianists confirm the outstanding characteristics of the C. Bechstein D 282 concert grand piano: surprisingly powerful sound, elegant and high-precision action.
You can also have a silent system fitted at an extra cost.
Click to view C. Bechstein D282 Grand Piano with C.Bechstein Vario Duet Silent System
Specifcations and Terms
| | |
| --- | --- |
| Model | Model D |
| Height (cm) | 0 |
| Width (cm) | 160 |
| Depth (cm) | 282 |
| Weight (kg) | 160.0 |
| | |
| --- | --- |
| Number of Keys | 88 |
| Number of Pedals | 3 |
| Display | 0 |
| Four Hand Mode | 1 |
Please call us on 01562 731113 to discuss the variety of finance options available.
Alternatively please email [email protected]

FREE Acoustic Piano delivery & installation (Upright and Grand pianos)
All acoustic pianos installed on a ground floor location (no steps) are delivered and installed free of charge within the UK, excluding Northern Ireland.
Digital piano delivery - Flatpack to doorstep, weekdays only between 8am-6pm

Option 1) FREE delivery up to 50 miles
Option 2) £49 for delivery 50+ miles from the showroom.
Option 3) £95.00 Premium set-up delivery service (only available within 120 mile radius) including timed delivery, piano assembly in a room of your choice and all packaging disposed.
Accessories:
Option 1) FREE stool delivery
Option 2) FREE headphone delivery

If you have any questions regarding our delivery service, or would like to upgrade to a different delivery service then please call us on 01562 731113 or email [email protected]
Upstairs delivery:
In the event that your new piano needs to be delivered upstairs we would require pictures and measurements to be emailed into our sales team ([email protected]). We would then calculate an upstairs delivery quotation for you. In some local cases we may request to come and view the access to make sure the piano will fit round tight corners in a staircase.
Home assembly required:
If you have purchased an instrument from our digital piano range and not selected the 'Premium Delivery Service' then the instrument will be arriving in a flatpack box and will require self-assembly.
The assembly of most digital pianos will take you around a minimum of 1 hour. We strongly recommend that you have two people present during the assembly. Instructions of assembly will be located inside flatpack box.
Returns
Here at Broughton Pianos every instrument is checked by our fully qualified piano technicians before leaving for delivery, this ensures all of customers are 100% satisfied. In the unlikely event of an item being faulty or not suiting the acoustics of room its being kept in we will assess the situation in a neutral manner and reach an agreement to suit all. Broughton Pianos does not accept any returns for unfaulty goods after the statutory period. We use the discretion of our professional piano technicians to determine if an instrument is faulty. If a change of mind occurs we do our best to find an alternative instrument.

available in store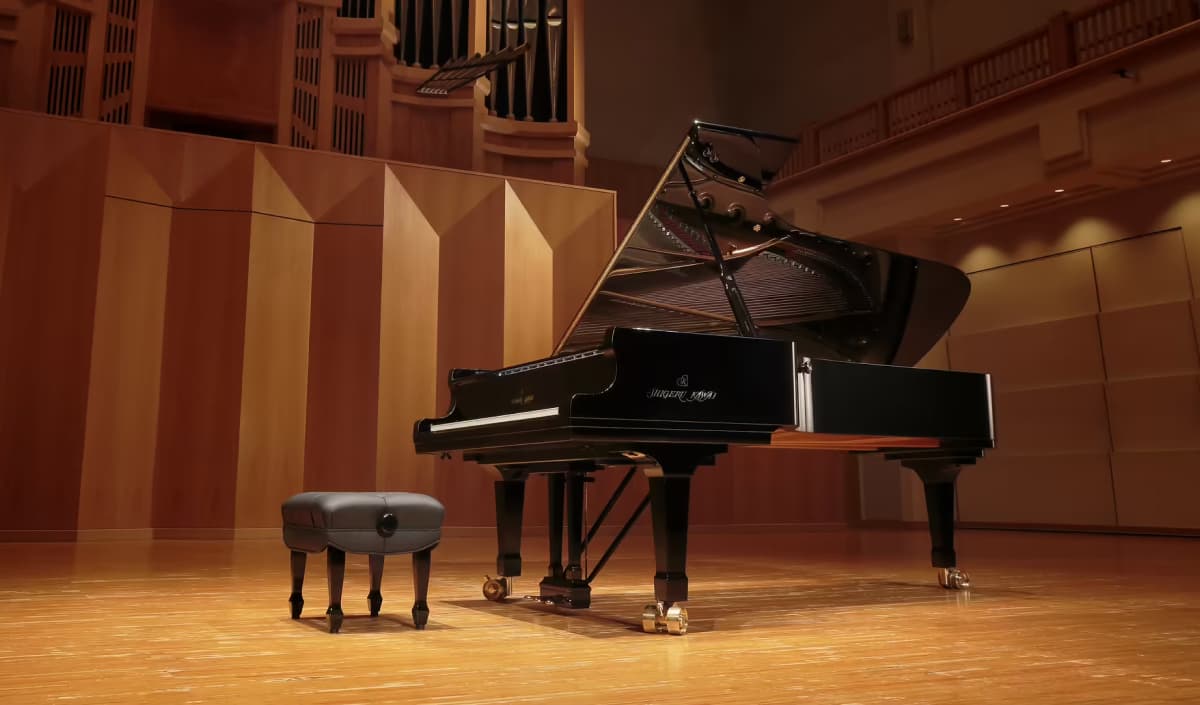 Other finishes available...